Home
Overall economic conditions for LMI populations improved over last quarter and last year. Optimism for LMI economic conditions into next quarter was at record highs for the index.
The Kansas City Fed is engaging tenants, landlords and others to help improve access to safe, stable living arrangements in...
Teesha Miller will lead the Tenth District's Community Development Division, which identifies and works to address pressing...
Tenth District manufacturing activity expanded further with the highest monthly composite reading in survey history, and...
Investment Connection, a program of the Kansas City Fed, is playing a role in helping southwest Colorado residents get a boost in homeownership opportunities.
Multi-day event,

–
Webcast
The 2021 Agricultural Symposium will explore the key drivers of the persistent growth in agricultural productivity, linkages to other industries, and environmental considerations.
–

, MDT
Presentations on eight new and existing community and economic development proposals from across New Mexico will be shared.
"Besides enjoying excellent benefits, I feel empowered to influence business decisions and I have opportunities that challenge me and aid in my professional development."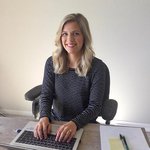 Our employees rank career opportunities, people and benefits as reasons why they stay at the Kansas City Fed.
Interested in a career at the Fed?
Our Money Museums
Though the Kansas City and Denver Money Museums are currently closed to all visitors, you can still check out our online experiences.
Let Us Put Our Money Together: The Founding of America's First Black Banks
This virtual exhibit tells the story of Black Americans' struggles to access credit and the nation's banking system, leading to the establishment of the nation's first Black-owned and operated banks.