Home
The KCFSI suggests financial stress remained low level in May.
More timely data on current macroeconomic conditions can reduce uncertainty about forecasts, helping policymakers mitigate the...
Economic theory suggests wealthier households are more likely to start businesses—but the rate of new business formation has...
This edition of the Oklahoma Economist reviews the history of Black Wall Street, its economy in recent years and current...
Tenth District services activity continued to expand at high levels, and expectations for future activity increased.
–

, MDT
Presentations on eight new and existing community and economic development proposals from across Colorado will be shared.
–

, CDT
Zoom webinar
Join Kansas City Fed Senior Economist, Didem Tüzemen, as she shares how women have taken a hit during the pandemic in terms of jobs lost and economic recovery.
"Besides enjoying excellent benefits, I feel empowered to influence business decisions and I have opportunities that challenge me and aid in my professional development."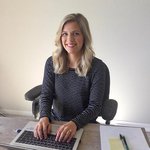 Our employees rank career opportunities, people and benefits as reasons why they stay at the Kansas City Fed.
Interested in a career at the Fed?
Our Money Museums
Learn about our online exhibits.
Let Us Put Our Money Together: The Founding of America's First Black Banks
This virtual exhibit tells the story of Black Americans' struggles to access credit and the nation's banking system, leading to the establishment of the nation's first Black-owned and operated banks.