Home
Returning dormant currency can alleviate disruption in coin circulation
Tenth District manufacturing activity increased further, with solid expectations for future activity over the next six months.
Tenth District services activity rose at a faster pace in July, and expectations for future activity remained positive.
Interest rates on agricultural loans made by commercial banks increased slightly for some types of lending, but remained...
Second quarter energy survey results revealed that Tenth District energy activity continued to increase steadily, with revenues and profits increasing at a faster pace. Activity continued to...
, CDT
The Federal Reserve Community Development Research Seminar Series is a forum for exploring the intersection of research, policy, and practice in the community development field.
–

, CDT
Virtual WebEx Session
The Federal Reserve Bank of Kansas City in partnership with The Diversity & Inclusion Consortium will host the 2021 Diversity and Inclusion Summit: Allyship! From "Anti" to "Ally": A Story of Personal Transformation.
, CDT
Webinar
This webinar will highlight the current credit needs of women and minority farmers.
"Besides enjoying excellent benefits, I feel empowered to influence business decisions and I have opportunities that challenge me and aid in my professional development."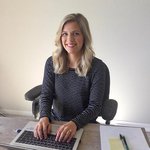 Our employees rank career opportunities, people and benefits as reasons why they stay at the Kansas City Fed.
Interested in a career at the Fed?
Our Money Museums
Learn about our online exhibits.
Let Us Put Our Money Together: The Founding of America's First Black Banks
This virtual exhibit tells the story of Black Americans' struggles to access credit and the nation's banking system, leading to the establishment of the nation's first Black-owned and operated banks.