Money Museum
Welcome to the Federal Reserve Bank of Kansas City's Money Museum; a billion-dollar experience! See how the Bank processes millions of dollars in currency each day, lift a real gold bar, view the historic Harry S. Truman coin collection and enjoy fun, interactive exhibits while learning about the U.S. economy. Explore a variety of digital exhibits and activities here on our website.
The Money Museum is open. Reserve your free tickets now.
Open: Monday - Friday, 9:30 a.m. to 12:00 p.m. and 1:00pm to 3:30 p.m.
Closed: Daily from 12:00 p.m. to 1 p.m., weekends and Bank holidays
Location: Federal Reserve Bank of Kansas City
1 Memorial Drive, Kansas City, Missouri 64198
External LinkGet Directions - Map
External LinkWatch a Video About What to Expect for Your Visit
Tickets
Pre-reserved tickets are required to enter the Museum. External LinkReserve your tickets here.
Daily tickets are available for the morning, running 9:30 a.m. - 12:00 a.m. or the afternoon, which runs 1:00 p.m. - 3:30 p.m.
Visitors must arrive at least 30 minutes before the end of their reservation.
What to expect
Airport-style security screening
Face masks are required for those 2 years and older. Free masks are available upon request.
Social distancing is required.
The Guffey Theater and public drinking fountains are temporarily closed.
The Vault Store and Quarter Machine are permanently closed.
Guided tours are temporarily unavailable. Visitors are encouraged to download our free

External Link

Money Museum app here for a variety of self-guided adult and kid-friendly tours.
Bags of shredded money will be provided 1 per-person as a free souvenir.
Visit our FAQ page to learn more about our COVID-19 procedures and policies.
Parking
The Money Museum is located in the Crown Center District and is walking distance from the National WWI Museum and Memorial and Union Station. Money Museum guests can park for free in the visitor lot located off of Wyandotte, on the west side of the Federal Reserve Bank of Kansas City building.
Please be prepared for delays due to construction on Main and other surrounding streets.
Accessible for all guests
We strive to offer the best experience for all our guests. View the Money Museum Accessibility Guide to view information about parking, entrance, screening, etc. For questions about any of our accessibility services, contact us at 816-881-2683 or KCMoneyMuseum@kc.frb.org
Questions
Contact the Money Museum staff at 816-881-2683 or email: KCMoneyMuseum@kc.frb.org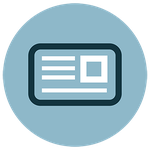 Required for guests 18+ U.S. residents: State issued ID or passport International guests: Valid passport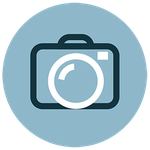 We love to see guests taking photos in our museum! But please...no photos of our security equipment, personnel or Cash operations.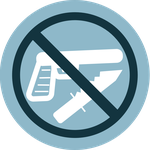 Weapons, including pocketknives and pepper spray, are not allowed in the museum. X-ray screening and metal detection are required.
In memory of the ratification of the 19th Amendment, we celebrate the history of women who have served in the 10th District.
Learn about the history of the Harry S. Truman Coin Collection, Truman's time at the Fed, and the rarest coin in the collection.
Learn about the one and only gold bar housed at the Kansas City Federal Reserve on display in the Money Museum.
Let Us Put Our Money Together: The Founding of America's First Black Banks
This digital exhibit explores stories from Let Us Put Our Money Together: The Founding of America's First Black Banks, the latest volume of the Kansas City Fed's historical book series.
This exhibit tells the history of Black American's struggle to access the nation's banking system, specifically lines of credit, and the establishment of the first Black-owned and operated banks in the late 1800s.
Dive into biographies of pioneers in Black banking like William Washington Browne who founded the first Black-owned bank in America. Explore the crucial work of Minority Depository Intuitions in the modern fight for equal access and representation in banking. Request your own free copy of the book and learn more through the accompanying lesson plan.
Information for Educators
The Money Museum is currently not offering in-gallery tours.
You check out our online experiences by clicking on "Exhibit Highlights" on the menu above. The Economic Education has resources for all ages of learners that can be downloaded for free External Linkhere.